The Paris funfair you shouldn't miss in 2019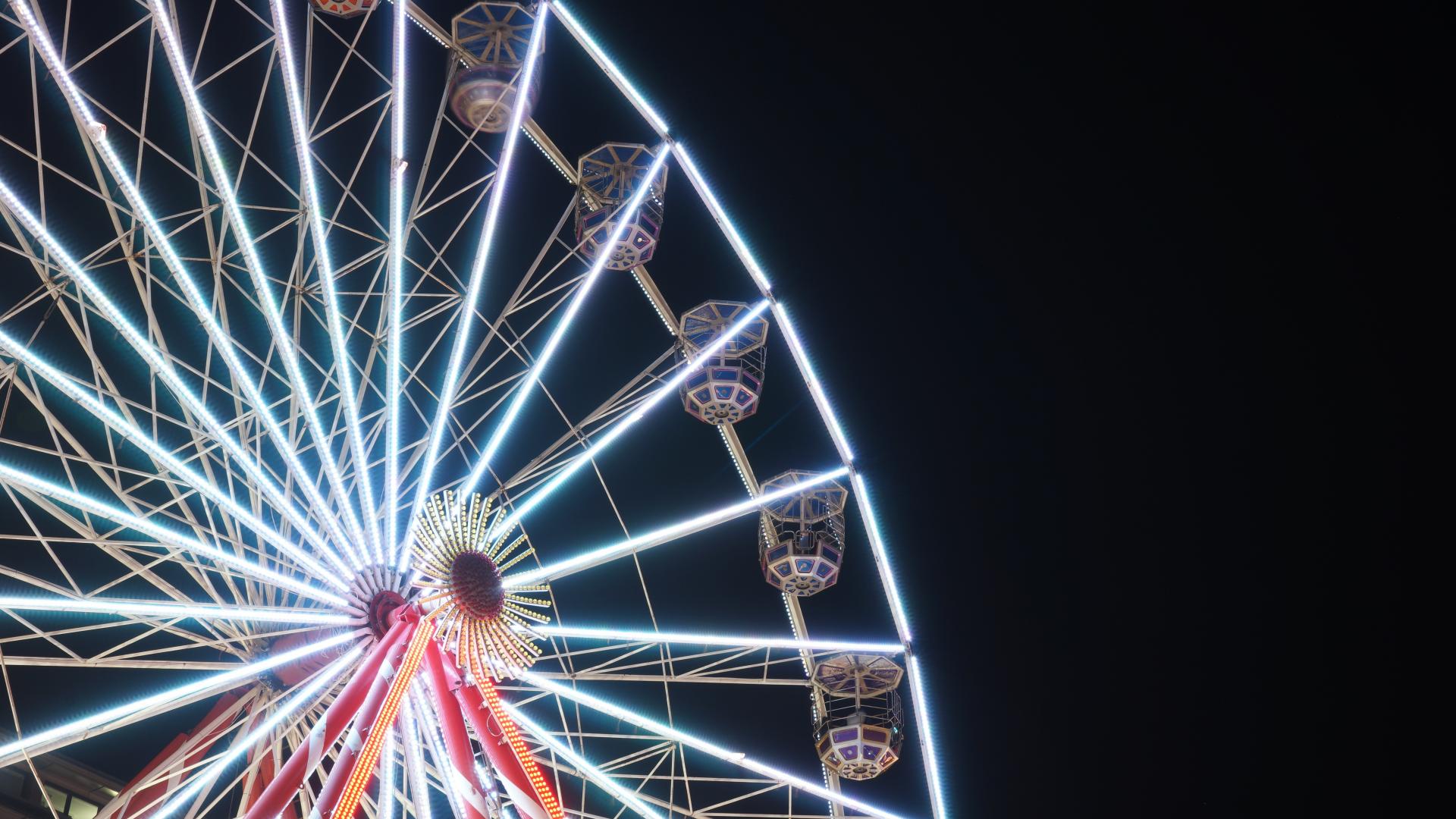 Are you coming to Paris for a family holiday? Then, head for the Foire du Trône (Throne Fair), which is returning to the Pelouse de Reuilly. Book your stay at the Hotel Pavillon Bastille and have fun with family or friends at the largest fairground festival in France. It runs until June 2nd, 2019.
A thousand-year-old fair
Nearly three million visitors come each year to have a great time at the Foire du Trône, a fair with its origins in the distant past. The event was first held in the year 957 and, of course, back then it was very different. Jugglers, clowns and acrobats provided the entertainment. Today, more than 320 attractions including 80 rides are spread over a huge 25-hectare fairground at the edge of the city.
Fun for all ages...
The Foire du Trône will enchant you... whatever your age! In addition to its iconic Ferris wheel, it boasts some other incredible machines and sensational attractions designed to appeal to thrill-seekers. The King, one of the most impressive Big 8 rollercoasters in Europe, the Extreme, the Top Spin and the Insider are among the rides guaranteeing adrenaline rushes. Do you like to be scared until your hair stands on end? Head for the Thriller ghost train or Live Horror Show...
Don't worry, the Foire du Trône is also eminently suitable for children. Attractions such as Crazy Space, Quad Junior, Infernal Toboggan, King Baby (a mini big 8), Paris Dakar and more will keep the young ones happy. There's also plenty of stalls offering games of skill or chance.
...and funfair delicacies, too!
While strolling the aisles of the biggest funfair in France, you'll be tempted by the aromas tickling your nostrils. Some 90 tonnes of French fries are consumed here every year, but there's also the nostalgic delights of delicious donuts, churros, candy floss, nougat, toffee apples and other fairground delicacies to enjoy.
******
More information:
---
Hotel Pavillon Bastille, a 3-star hotel a few steps from Place de la Bastille