The Coulée Verte René Dumont; a park that's well on track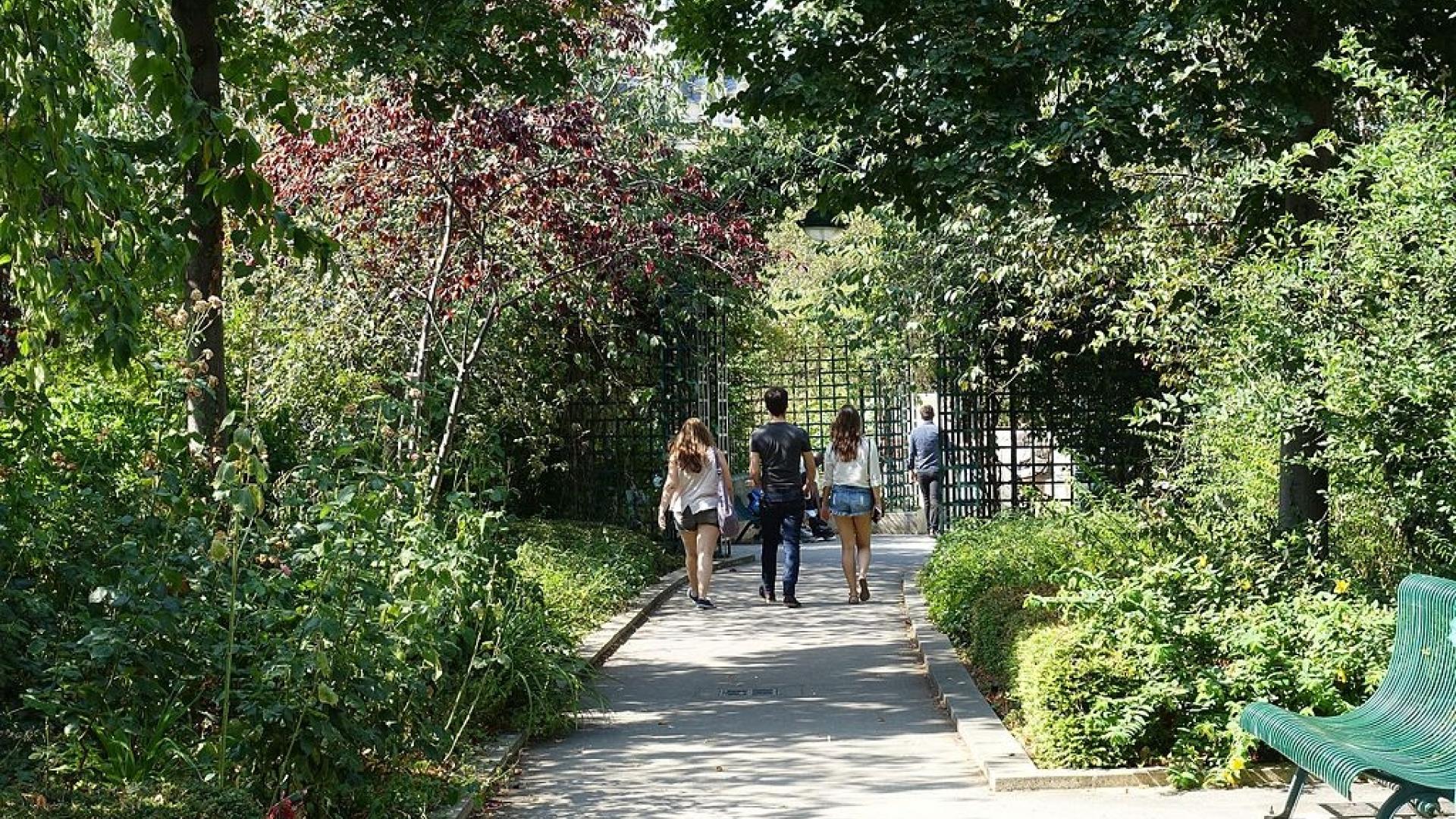 The old Vincennes railway line that once connected the Gare de la Bastille to Varenne-Saint-Maur has been brilliantly repurposed. In 1988 it became the Coulée Verte Renée Dumont (formerly the Promenade Plantée), an elevated linear park, to the delight of the inhabitants of the 12th arrondissement and the walkers who enjoy its remarkable views.
New life for a disused railway line
The Coulée Verte Renée Dumont follows the course of an old railway line that was in use from 1859 to 1969. In the 80s the area was renovated, and the line became a park created by architect Philippe Mathieux and landscaper Jacques Vergely. Inaugurated in 1993, it remains beautifully maintained to this day. For some years it was the only elevated linear park walkway in the world. It runs for more than 4½ kilometres, rising to some 10 metres above the streets of the arrondissement.
The park mixes areas of untamed greenery with more modern landscaped stretches. Take a walk above the bustling streets, play sports, rest or read a book. This extraordinary park is a place of life and sharing.
An extraordinary journey
The planted walk begins behind the Opéra Bastille at 44-46 Rue de Lyon. It passes over the Avenue Daumesnil to the Viaduc des Arts, where various shops and art galleries have been built into the structure. It continues through the commercial buildings of the Allée Vivaldi and passes through tunnels and track beds below street level before joining the Porte Dorée and the Bois de Vincennes to end at the Square Charles Péguy.
This unique course boasts climbing plants, various kinds of trees including lindens and hazels, a multitude of roses and plants, as well as fountains and waterfalls. It offers walkers some remarkable and diverse perspectives on the picturesque 12th arrondissement.
******
For more information:
Photo Credit : © Guilhem Vellut - Flickr
---
Hotel Pavillon Bastille, a 3-star hotel a few steps from Place de la Bastille