Take a Cruise on the Seine and laze on a Paris beach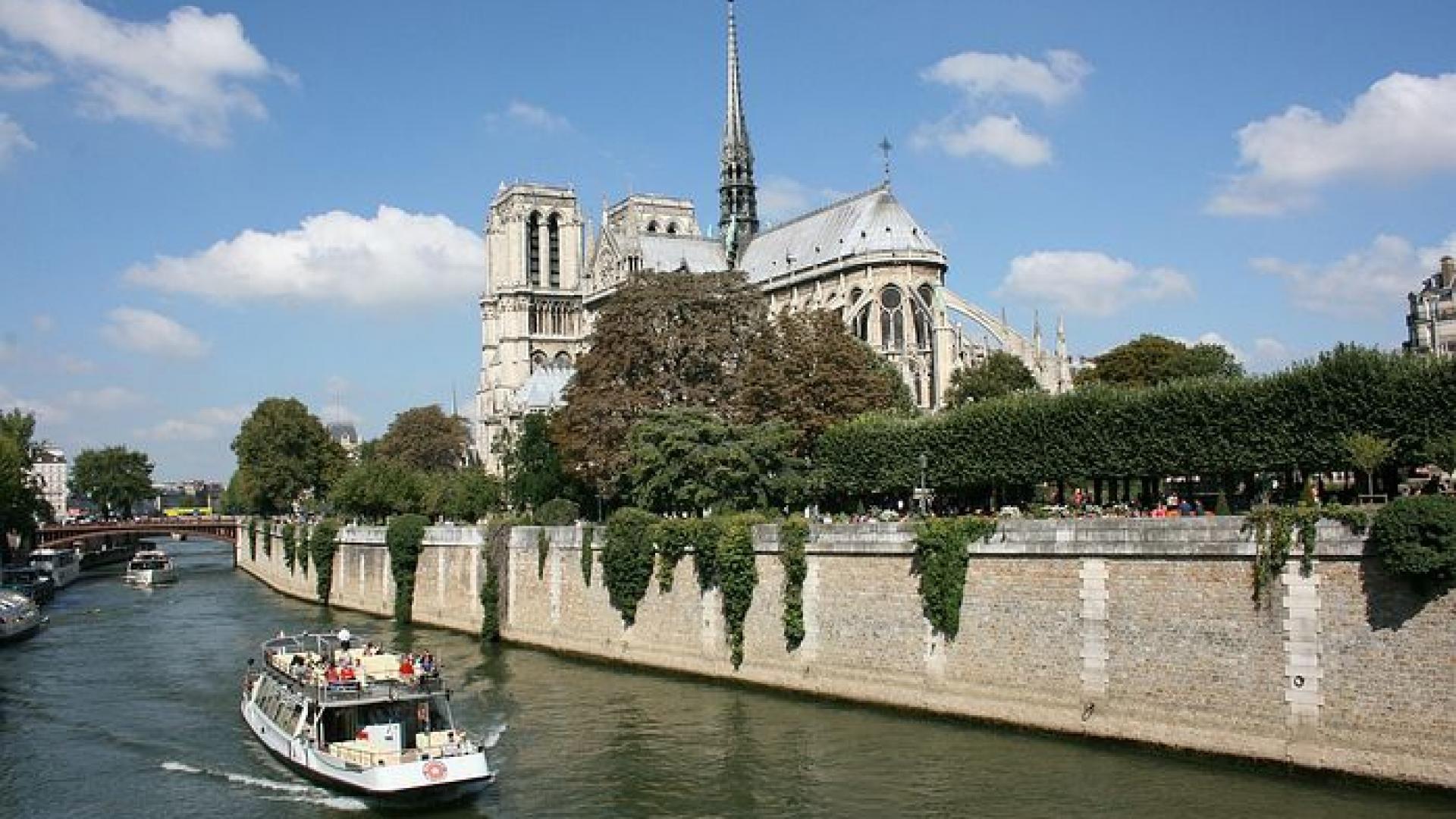 A cruise along the Seine is one of the essential activities during a stay in Paris, whether you are here on holiday or taking time to relax in the midst of a business trip. It's an idyllic experience as you drift serenely along the city's legendary waterway while admiring her most beautiful monuments. This summer also sees the return of the ever-popular Paris Plages; in which beach culture comes to the heart of the capital, allowing you to enjoy pleasant moments relaxing with family or friends. The Hotel Pavillon Bastille suggests you try both activities when you come to Paris, and we can practically guarantee you'll have an unforgettable stay.
Discover the capital's most beautiful architecture
A cruise on the Seine is a deservedly popular tourist activity in Paris in the summertime. Picture yourself gliding along this river of dreams, savouring magical moments between riverbanks that have been declared a World Heritage site by UNESCO, and past buildings and landmarks that tell of the city's long and noble history; architectural treasures of awe-inspiring magnificence. It's a dream that can so easily become a reality. All you need to do is hop aboard one of the Bateaux Mouches. These open excursion boats constantly ply the waters of the majestic Seine, providing visitors with a very special perspective on the city, and all in comfort. From the river you will have a wonderful view of the Eiffel Tower, the monument of the Place de la Concorde, the magnificent Notre Dame Cathedral, the Louvre, the Orsay Museum, the Hôtel de Ville and more stirring sights. Discover the City of Light from the Seine as you are lulled by the winding river's lapping wavelets.
Relax on the beaches of Paris
During your stay in the capital, the Hotel Pavillon Bastille recommends that you relax and spend quality time with family or friends on the beaches of the city. You may be surprised to hear that Paris has beaches, but for a number of weeks every summer it certainly does! Paris Plages is the name of the annual event that sees thousands of tons of soft sand brought in to the capital for the pleasure of Parisians and visitors alike. In 2016 Paris Plages will take place from July 20th to August 21st. So, following a pleasant cruise in fine weather, you can head for the Voie Georges-Pompidou in the 4th arrondissement or the Bassin de la Villette in the 19th arrondissement to take advantage of the joys of an urban beach. From the Bassin de l'Arsenal to the Pont de l'Alma there are sun loungers, sand, sport and sunbathing waiting for you! Tired but happy after all these summer activities, you can return to our hotel, where every comfort awaits you in your well-appointed room.
******
Learn more:
• The river Seine in Paris
• Voie Georges Pompidou (Expressway)
• Bassin de la Villette (river basin)
---
Le Pavillon Bastille, a charming hotel in the heart of Paris Bastille