Spend an unforgettable night at the Opera Bastille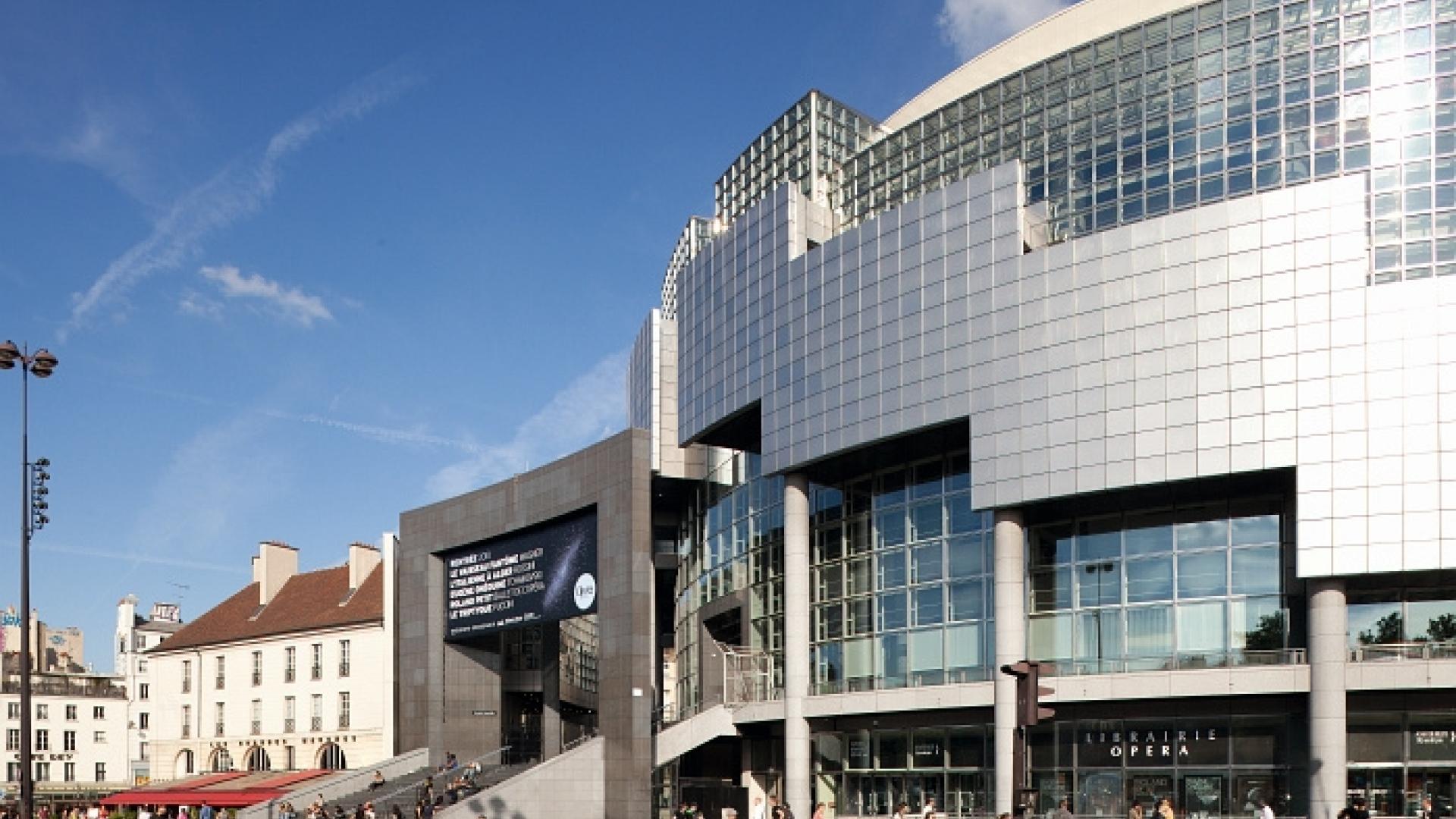 The Opera Bastille is a modern opera house located on the Place de la Bastille, a place rich with history. The venue presents operas, ballets, recitals, concerts, and the programme for the 2014/2015 season is rich and diverse. To spend a wonderful evening enjoying world class performances, remember to book your stay at the Hotel Pavillon Bastille. We offer great comfort and quality services, and are located only a few steps away from the Opera Bastille.
The Opera Bastille, a cultural landmark of Paris
A project personally overseen by the former French President Francois Mitterrand, the Opera Bastille is a triumph of modern architecture, with a bold and striking design. In 1983 an international competition was held to choose an architect for the capital's proposed new main facility for the Paris National Opera. Carlos Ott, a Uruguayan architect living in Canada, was chosen from some 1,700 competitors and awarded the prestigious assignment. Work began in 1984 and the building was inaugurated on July 13th 1989, on the eve of the bicentennial of the Storming of the Bastille.
The main auditorium of the Opera Bastille has 2,745 seats, well designed acoustics and a moveable orchestra pit capable of accommodating up to 130 musicians. The main stage is 45 metres high, 30 metres wide and 25 metres deep. The building also has a 450 seat auditorium and a 237 seat studio for smaller performances. It is a truly impressive facility and a credit to all involved in its creation.
The Opera Bastille has scheduled some outstanding upcoming productions. The end of this year and the beginning of 2015 will see performances of the Rudolf Nureyev versions of Tchaikovsky's The Nutcracker and Swan Lake. The new year will also feature Mozart's Don Giovanni and The Abduction From The Seraglio, Gounod's Faust, Debussy's Pelléas et Mélisande and Strauss' Ariadne auf Naxos, in addition to various concerts and recitals.
The latest news from Paris on our new official website
Here at the Hotel Pavillon Bastille we are delighted to be able to present the latest news and our tips for wonderful things to do in Paris, all on our new website blog. Now we can keep our guests and prospective guests informed regarding the many special events, concerts and exhibitions that the city has to offer. You are invited to drop by regularly as we will be updating this page twice a month. At this special time of year, for example, it's only right that we let you know what Paris has to offer by way of Christmas fun.
******
Opéra National de Paris
Tel : 0 892 89 90 90 (0.34€ per minute from a fixed line in France)
or 0033 (0)1 71 25 24 23 (from abroad)
120 rue de Lyon, Paris 12e
~oOo~
Picture 'Opera Bastille' copyright holder : Tourist Office Paris - Photographer Marc Bertrand