Paris by horse-drawn carriage; take a timeless ride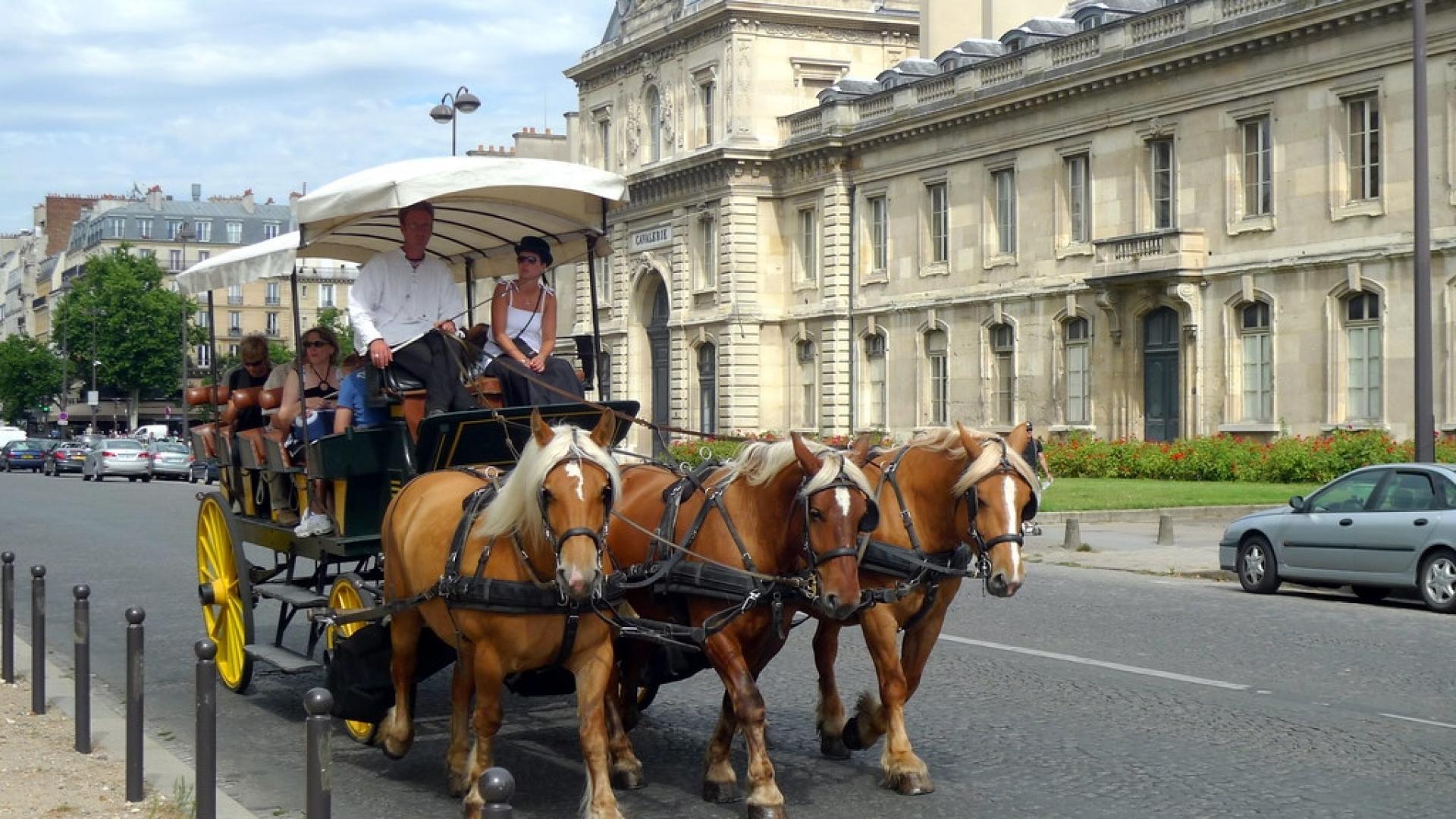 Paris is home to a wealth of world-famous treasures, as well as even more lesser-known ones. We advise you to explore Paris by calèche (horse-drawn carriage), an experience that is both original and romantic. Step back in time when you take a ride in an elegant horse-drawn carriage from another century and discover the capital as you've never seen it before.
Charm, elegance and a retro touch...
You can tour Paris by bike, by scenic bus, by taxi... but best of all is by riding in a calèche driven by an experienced handler and pulled by powerful draft horses. Once a common sight, these horse-drawn conveyances almost disappeared from the Parisian scene more than 40 years ago, but they are now back, to the delight of visitors to the city. Luxuriously comfortable and providing a smooth ride, these dashing and beautiful carriages and their noble steeds take you on a route punctuated by the clattering of hooves on the bitumen or cobblestones. Want some fairytale magic? Then, do yourself a favour by opting for the superb Cinderella coaches provided by some services.
The treasures of Paris at a trot
Enjoy a timeless experience. Take a horse-drawn carriage ride lasting from half an hour to two hours and which can be adapted to your preferences. You can choose a route that includes views of the city's most emblematic monuments and locations, such as the Eiffel Tower, Champs-Elysées, Arc de Triomphe, Trocadéro and the Grand Palais. Then again, you might prefer to take a ride along the banks of the Seine to discover the river's famous bridges such as the Pont Alexandre III and its splendid golden statues and bronze lampposts! Or perhaps you'd like to explore lesser-known places by plunging into parts of Paris that are off the beaten tourist track to discover their many charms.
******
Photo credit : © jean-louis Zimmermann
---
Hotel Pavillon Bastille, a 3-star hotel a few steps from Place de la Bastille