Illuminated Ocean; a rare and magical nocturnal adventure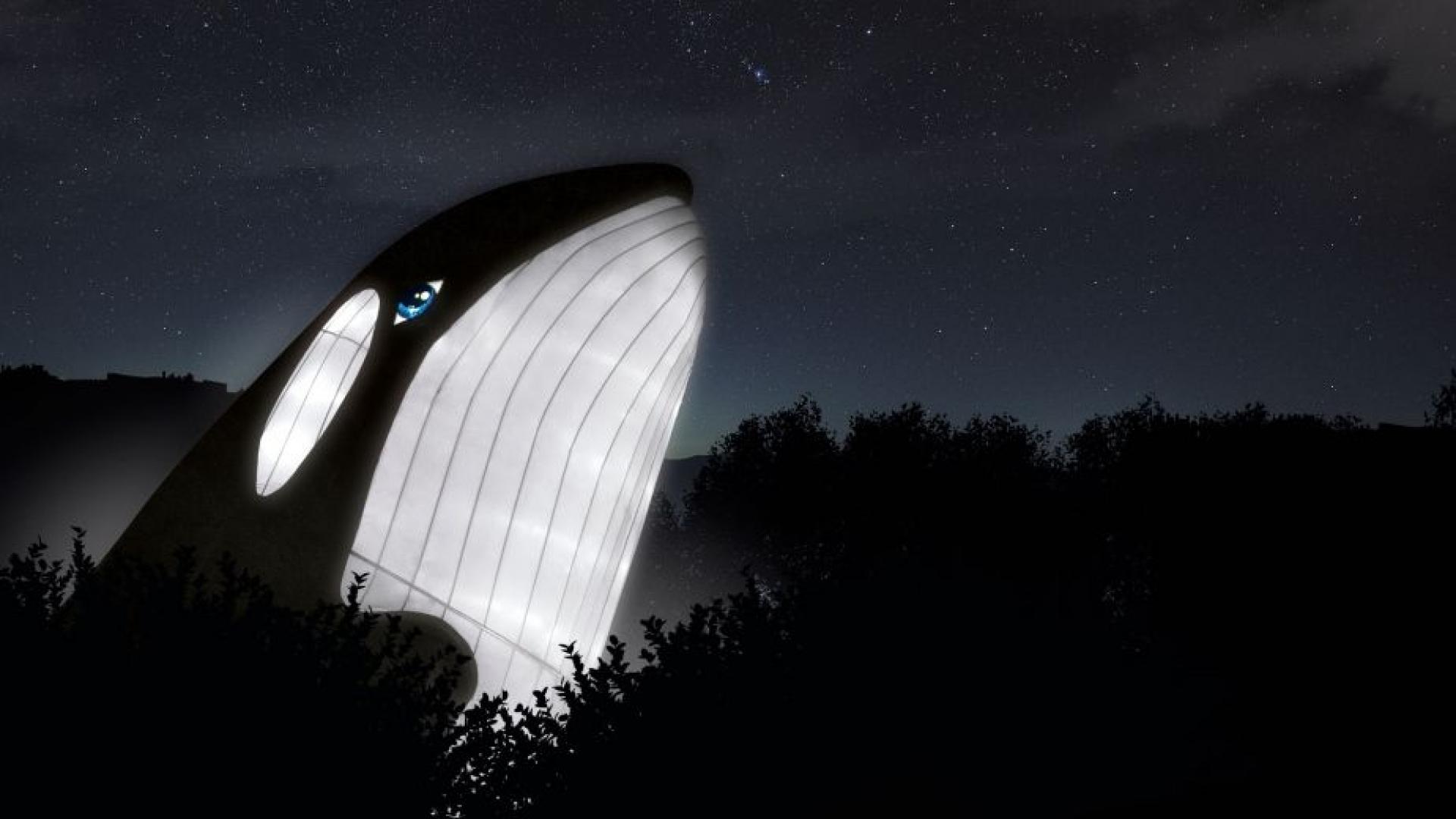 Following the success of last year's inaugural edition of its seasonal illuminations, which drew nearly 370,000 visitors, the Museum of Natural History follows up that sparkling success with Illuminated Ocean, a fabulous show designed to enchant, excite and delight all ages. Discover this adventure in light at the Jardin des Plantes until January 19th.
Diving into the heart of the wonders of the ocean
This incredible adventure takes you from the beaches to the depths of the abyss, meeting some fascinating and often surprising forms of life along the way. This illuminated stroll amidst some fifty scenes features a multitude of stunning light structures of up to 10 metres high and 30 metres wide.
These monumental installations, presenting four distinct marine environments, mark out a nocturnal route amidst the paths and lawns of the Jardin des Plantes and its zoo. You can even pass from one to another, if you dare, by entering the gaping mouth of a 33-metre great white shark!
An informative, fun and enchanting journey
Throughout this exciting journey, you can enjoy explanatory texts about the various animal species inhabiting the seas of our world. Flamingos, pelicans, turtles swimming through seaweed forests, colourful crustaceans and other denizens of the seas and coasts are gathered before you in amazing profusion.
The multihued vibrant diversity of life in the warm seas and tropical coral reefs are an eloquent testimony to an ecosystem that is essential to the environmental balance of our planet.
Your journey continues with a dive into the mysterious abyss, a hostile and mysterious netherworld inhabited by barely understood species that deploy amazing abilities to help them to survive in such an environment.
The icy lands of the poles are the last destination of your odyssey, where you'll meet adorable penguins and mighty polar bears.
******
More information:
Photo credit : Océan en voie d'illumination © MNHN
---
Hotel Pavillon Bastille, a 3-star hotel a few steps from Place de la Bastille