Experience Kidexpo with your family while staying at the Pavillon Bastille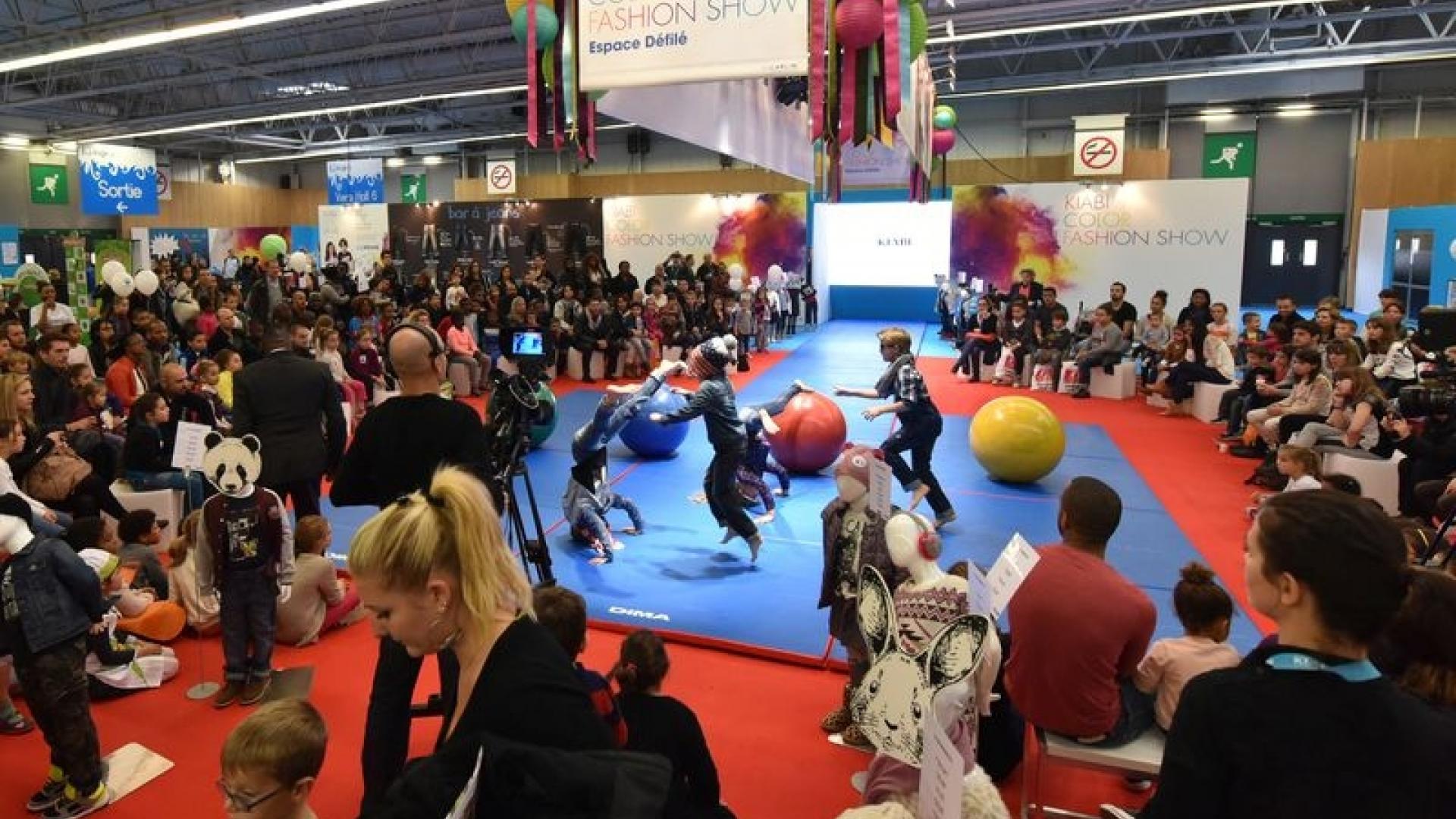 Scheduled for the Toussaint holiday period, Kidexpo 2015 is the next big important family event in Paris that you should not miss. From 17th to 21st October, the 9th edition of the trade fair devoted to entertainment and enlightenment for the younger set unveils its 20,000 m² of exhibition space at Paris Expo Porte de Versailles. On the programme: free ongoing workshops for children of 4-14 years, as well as the presentation or unveiling of many innovative products and services for the enjoyment of the whole family. For easy access to this event, why not stay in the delightful, comfortable and welcoming family rooms of the Hotel Pavillon Bastille, located near the Expo site?
Kidexpo 2015: the family event of the year
Since its launch in 2007, the annual Kidexpo trade show has become a touchstone for family entertainment, and a great way of finding out what's new for enhancing the fun of children everywhere. Each year this much anticipated event offers a generous share of innovations and the most exciting leisure activities available, making this an event not to be missed, both for children and their parents. This year the show will host over 300 exhibitors and feature 150 workshops on various fun and educational themes. There will be opportunities to discover the wonders of dinosaurs, see fashion shows, join in with sports activities and attend the launches of all kinds of new toys. It looks like the programme for this 9th edition will be rich in discoveries and innovations, so bring your family along and explore today's world of childhood.
Entertainment for the whole family
The 2015 edition of Kidexpo offers numerous entertainments and workshops for boys and girls of all ages. To the delight of little princesses, the Barbie Tour will be stopping over at Kidexpo, with makeup sessions, film screenings and Barbie Super Star. The world of the giants of prehistory is revealed in Discovering Dinosaurs, as children's questions are answered via games and experiments. There will also be opportunities to join in with fun-filled competitions covering everything from lacing shoes to gurning, with great prizes to be won. A whole range of assembly games will allow your family's young geniuses to express their creativity. And to discover the latest trends, go to the Kiabi Colour Fashion Show, which will take place every day.
Special activities for parents
Kidexpo also has plenty to keep mum and dad interested, including tips on child care services, tutoring, art therapy, education and even more, all presented by professionals who deal with the various aspects of family life. There will also be a chance to take a look at the new V Class Mercedes-Benz Citan, an outstanding family car.
Finally, Christmas comes early at Kidexpo 2015. You and your children will have the chance to try out a host of new toys and games that will certainly provide plenty of inspiration when it comes to choosing Yuletide gifts.
******
Family tradeshow Kidexpo, rom Saturday 17th to Wednesday 21th october 2015
Paris exhibitions halls at Porte de Versailles - Pavilions 6 & 8
Opening every day from 10h to 18h
Entry forbidden for minors unaccompanied by an adult.
Metro: line 12, station Porte de Versailles
Streetcar: lines T2 et T3a, station Porte de Versailles
Bus: lines 39 ou 80, station Porte de Versailles
Practical informations
~oOo~
Picture copyright holder: Kidexpo - société Continental Expo
---
Le Pavillon Bastille, a charming hotel in the heart of Paris Bastille