An afternoon at the Père Lachaise Cemetery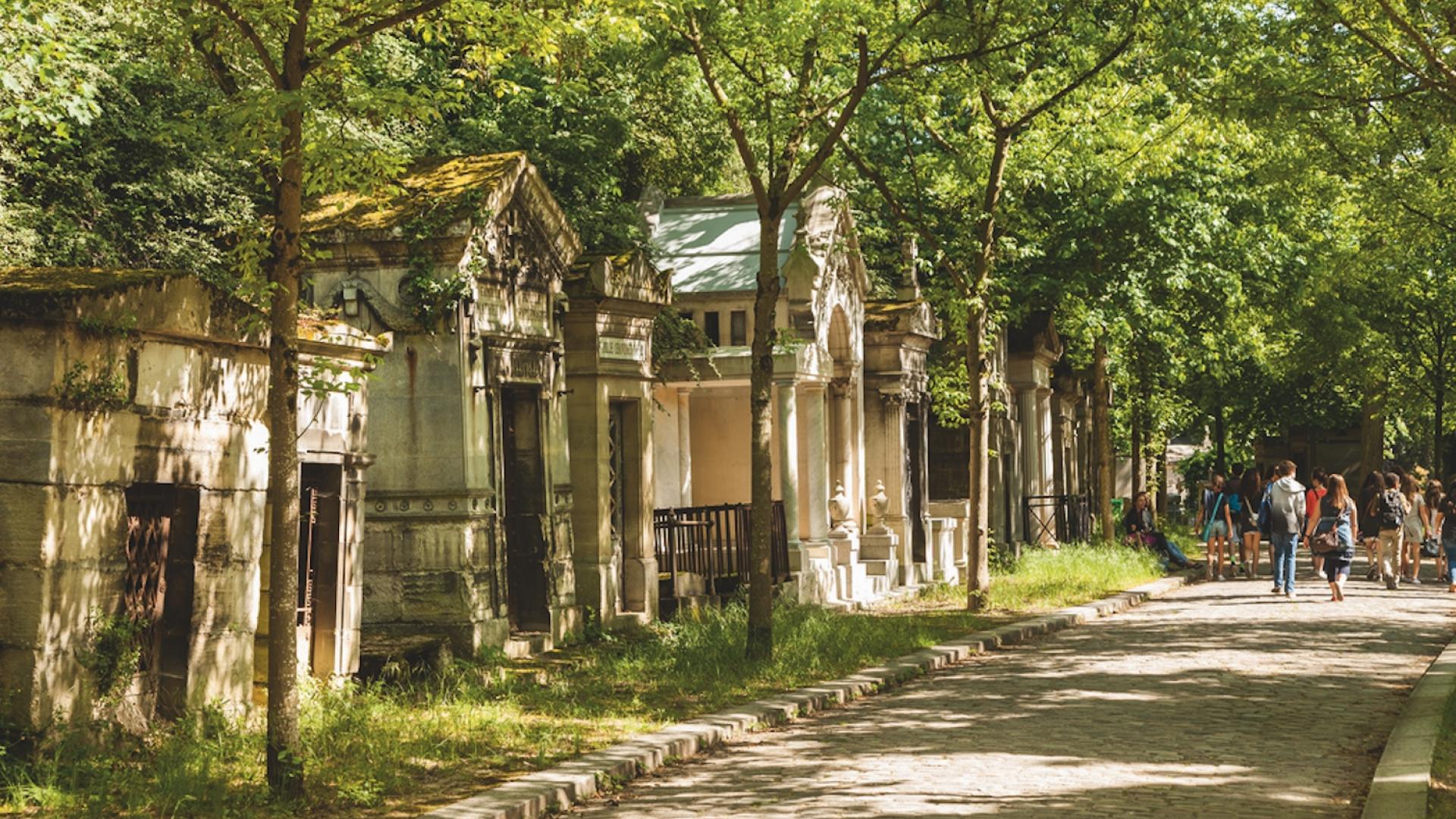 The largest necropolis in Paris and the most visited in the world, the fascinating Père Lachaise Cemetery in the 20th arrondissement is easily accessible from the Hotel Pavillon Bastille. It combines the appeal of an English-style park and the serenity of a place of contemplation. Don't miss it!
An extraordinary necropolis
With its 44 hectares of lovely greenery, magnificent mausoleums, elaborate mini-chapels and intriguing monuments, the Père Lachaise Cemetery offers an irresistible invitation to explore and discover. Decreed by order of Napoleon himself, this world-famous burial site was laid out in 1804 by the prominent French neoclassical architect Alexandre-Théodore Brongniart whose design was inspired by English-style gardens. Hours of pleasant strolling under the foliage of limes and other trees more than a hundred years old await you. Over a million people are buried in the Père Lachaise Cemetery and countless cremated remains are held in the site's columbarium.
In search of celebrities and forgotten treasures
A map located at the entrance will help you find the many celebrities who rest among the cemetery's 70,000 burial plots. Some of the monuments will surprise you with their unusual architecture or touch you with their poignant stories. From Haussmannian vaults to Gothic tombs to ancient-seeming mausoleums, all styles of funerary art are represented.
Famous people interred in the Père Lachaise Cemetery include artists such as Camille Pissarro, musicians such as Chopin, Berlioz and Edith Piaf, actors like Yves Montand and Annie Girardot as well as the famous writers Molière, Colette, Honoré de Balzac and Oscar Wilde. You will easily spot the tomb of Marcel Proust, where there are always some madeleines placed on the stone, or that of Alfred de Musset, situated under a willow. Jim Morrison's grave is one of the most visited, particularly on July 3rd, the anniversary of his death.
******
More information:
Crédit photo : Cimetière du Père Lachaise © Paris Tourist Office - Photographe Marc Bertrand.jpg
---
Hotel Pavillon Bastille, a 3-star hotel a few steps from Place de la Bastille