All aboard for the Boat Show in Paris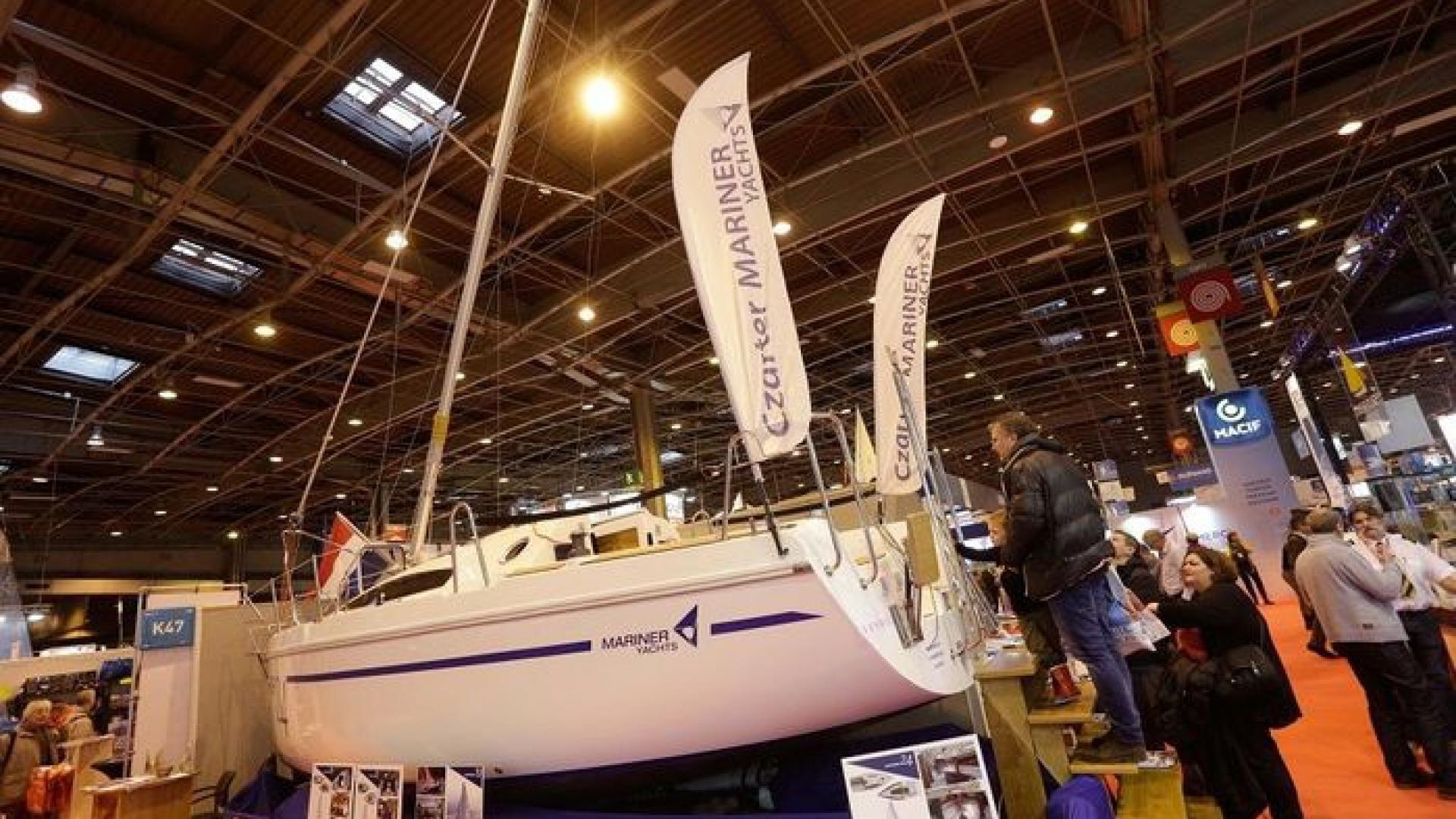 The Boat show Salon Nautique International de Paris will be one of the biggest events to take place in Paris over the next few weeks. This globally acclaimed trade fair, which runs from December 5th to 13th at the Porte de Versailles exhibition centre, presents an extra-special opportunity for lovers of the sea, boating and water sports to discover the very latest designs in craft and equipment. Each year this remarkable event goes from strength to strength and some 230,000 visitors are expected. Devotees would not miss the Paris Boat Show for all the gold in the ocean!
Hundreds of booths presenting the newest in the nautical world
Nearly 800 exhibitors will bring their expertise to Paris on behalf of well over 1000 brands in a phenomenal exhibition site covering around 125,000 m². Those are the numbers, but this trade show is much more than just statistics; it's a warmly welcoming and inclusive event that attracts industry professionals, nautical enthusiasts, fans of water sports and casual visitors alike and ensures that everyone has a great time. Whether you love motorboats, catamarans or sailboats, it's all here.
An entire hall is reserved for powered craft, so those who wish to invest in a jet ski, outboard motor or more powerful engines will find what they seek. A second hall is where you'll find sailing boats, board sports, publications and tourism. A third hall will be packed with equipment, from sails to electronics to chandlery, and you'll find manufacturers displaying and demonstrating sonar phones, radar, anemometers and piloting and navigation aids, among other items.
As a guest of the Hotel Pavillon Bastille, you'll be conveniently located for access to the Salon Nautique and be assured of the smoothest of voyages throughout your stay.
The Spot Nautic
The Spot Nautic is the centre of the Show's board sports experience. The popularity of this area has skyrocketed in recent years. In the large 500 m² pool you'll witness some fifty exhibitors presenting demonstrations of the newest models of canoes, windsurfing boards, paddle boards, wake boards and surfboards. You'll also have the chance to try out some of this cool water sports equipment for yourself, and have a go at navigating a boat around a timed route, with prizes to be won by those who demonstrate the most skill.
Tourism in the spotlight
The Salon Nautique also provides a space for tourism professionals. Travel agencies will present their dream cruises for visitors. Port representatives will be in attendance with offers for boat owners looking for a place to drop anchor during their voyages. Rentals, ocean getaways and promoters of various destinations will also be looking to attract travellers.
Entertaining and fun events
In addition to the above, there will be exhibitions, activities for children, interviews with skippers and sports persons, new books and journals from the maritime publishing world, advice on how to finance your own boating interests, races such as the Vendée Globe, awards ceremonies, conferences and more. This great trade show welcomes the public from 10:00 to 19:00.
******
PRACTICAL INFORMATIONS
Pre-registration
• From December 5th to 13th
Friday December 4th : day reserved for marine professionals holders Pass'port Nautique and the press.
• Hours: Every day from 10 am to 7 pm
18h closure Sunday, December 13th
Nightlife Friday, December 4th until 10 pm (invitation only)
Nightlife Friday, December 11th until 10 pm
• Place : Paris - Porte de Versailles - Paris 15th district
Halls 1, 2.1, 2.2 et 4
• Metro: Line 12, Station "Porte de Versailles" or Line 8, Station "Balard"
• Autobus: Line 39, Stop "Desnouettes" or "Balard-Lecourbe"
• Tram: T2, Stop "Porte de Versailles" or T3, Stop "Porte de Versailles" or "Desnouettes"
~oOo~
Picture copyright holder: Reed Expositions - Paris Boat Show - Photographer Jérôme Dominé, AFP for Nautic 2014
---
Le Pavillon Bastille, a charming hotel in the heart of Paris Bastille