A memorable new year in the heart of illuminated Paris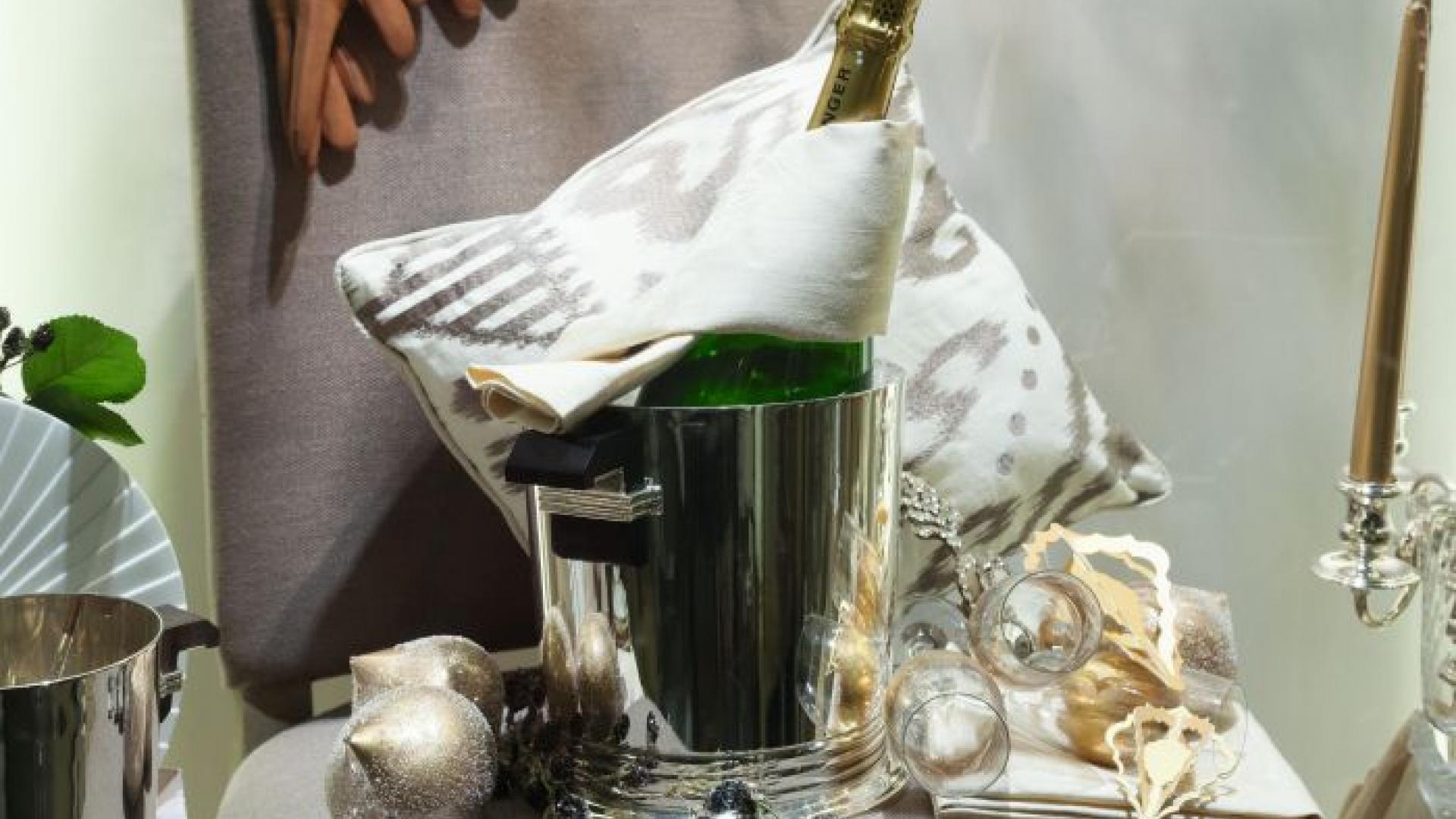 Want to finish the year in style while enjoying the cosy comfort of a 3 star hotel? Whether you come as a couple, with family or friends, the Hotel Pavillon Bastille provides the ideal accommodation from which to enjoy a truly special New Year's Eve in Paris.
Pleasures for the eyes and the taste buds
Eyes full of stars
You'll be seduced by the dazzling beauty of Paris when night falls. You'll be charmed by the play of light and gorgeous decorations that turn the city into a winter wonderland, adorning the famous Parisian squares, boulevards and world-famous buildings such as Notre Dame Cathedral, the Arc de Triomphe, the Invalides, the Louvre Museum, the Champs-Elysées, the Place de l'Opéra and Saint-Germain-des-Prés. Don't miss the excitement of being amongst the happy crowd on the "most beautiful avenue in the world" to admire the magnificent spectacle of sound and light and participate in counting down the seconds until midnight. Finally, marvel at the scintillating illuminations dancing about that grand symbol of Paris, the Eiffel Tower.
Gourmet journeys through the streets of Paris
For an evening of celebration or romance, the city is full of sparkling and superb restaurants that stay open until dawn. Dreaming of a New Year's Eve filled with timeless splendour? Le Train Bleu restaurant, over a hundred years old and decorated in ornate Belle Epoque style, offers a refined selection of traditional dishes and a unique ambience. Or, for those wishing to spend a pleasant culinary moment with the chosen of their heart, while enjoying a contemporary setting, quality brasserie cuisine and a panoramic view to take your breath away, the 58 Tour Eiffel is the place to go.
Tips for New Year's Eve 2015
Entertainment not to be missed
With world-class theatres, nightclubs and cabarets, Paris offers an impressive range of opportunities for entertainment as you celebrate the transition to the new year. Savvy partygoers, night owls and other clubbers will enjoy the unique and enchanting Club l'Aquarium, where sharks and angel fish can join in with the fun! Laughter and good food, plus a warm and relaxed atmosphere await you in the legendary night spot La Main au Panier, located in the fifth arrondissement. Experienced or beginners, the impersonators, singers and comedians who get up before the crowd and perform will certainly help to make this a New Year's Eve to remember.
For a truly magical evening
Finally, how about something most definitely out of the ordinary? Discover the fascinating world of Le Double-Fond, the first European café-théâtre dedicated to magic. During the All Magicians show, the audience becomes both spectators and participants in the fun. All the ingredients are there for a literally magical New Year's Eve. Wonder, good humour, a friendly atmosphere and laughter guaranteed! Watch carefully…
******
More information:
Train Bleu
First floor Gare de Lyon (Lyon railway station), Place (square) Louis Armand, Paris 12th
58 Tour Eiffel
First floor Eiffel Tower, Paris 7th
L'Aquarium (le club)
5 avenue albert de mun, Trocadéro gardens, Paris 16th
La Main au Panier
3 rue de Poissy, Paris 5th
Le Double Fond, café-théâtre dedicated to magic
1 place (square) du Marché Ste Catherine, Paris 4th
~oOo~
Picture copyright holder: Tourist Office Paris - Photographer Amélie Dupont
---
Le Pavillon Bastille, a charming hotel in the heart of Paris Bastille