A major tennis event at the Stade Roland Garros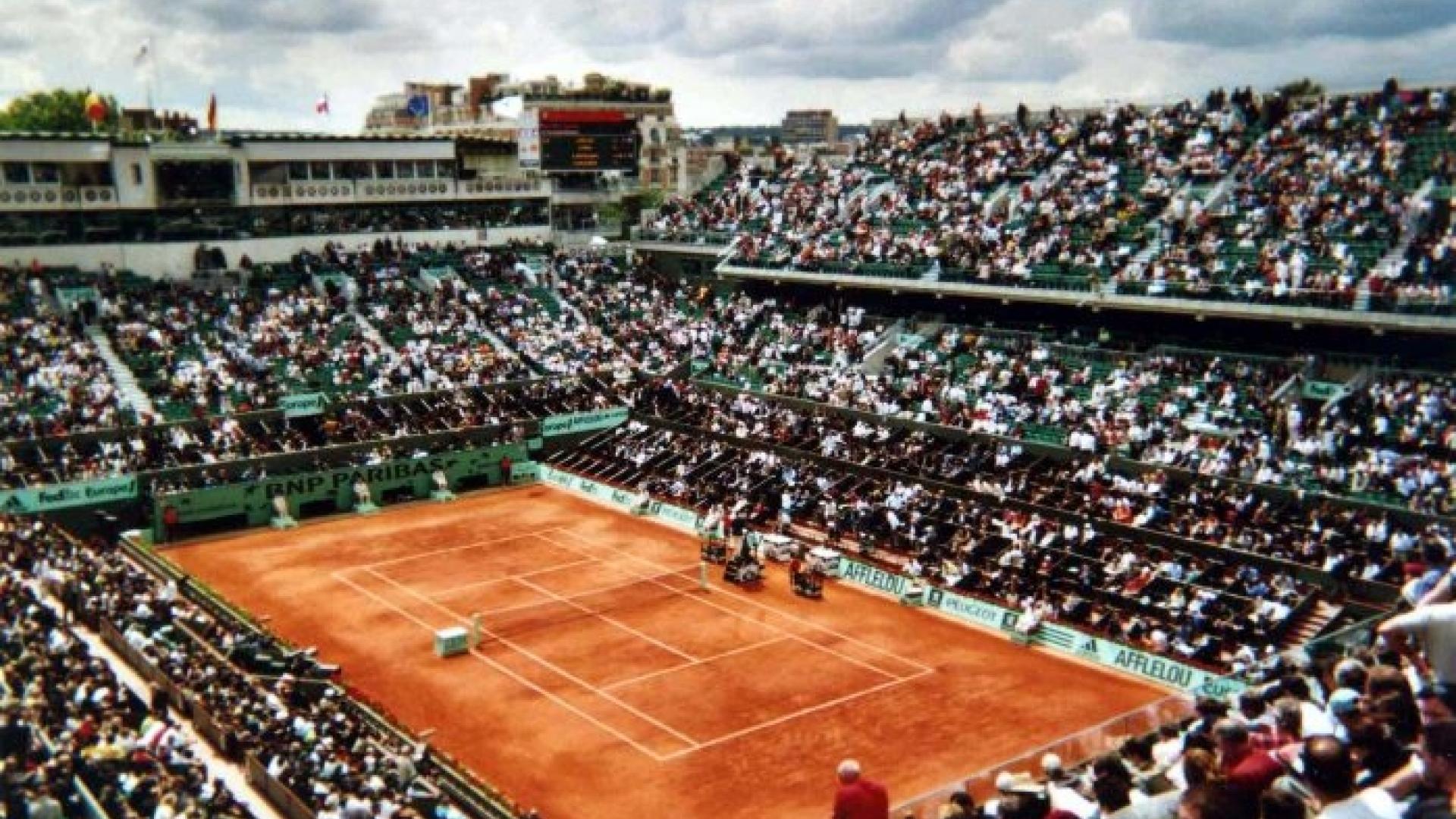 The greatest tennis tournament in France. The climactic event of the spring clay court season. The second of the four Grand Slam competitions. One of the most physically demanding tennis championships in the world. All this and more is what you will find when you attend the French Open at the Roland-Garros stadium this spring. This very special sporting occasion has an atmosphere all its own which you are sure to enjoy from May 24th to June 7th. We at the Hotel Pavillon Bastille give this sporting spectacular our highest recommendation.
Don't miss the French Open at the Roland-Garros stadium
The second of the Grand Slam events on the tennis calendar, the French Open also brings to a close the spring clay court season. In fact, it's the only one of the Majors to take place on clay; a challenging surface which does not favour the big servers.
Originating in 1891, the French Open was the third of the Grand Slams to be established, following Wimbledon in 1877 and the US Open in 1881, but preceding the 1905 start of the Australian Open. The tournament was opened up to players of all nationalities in 1925, and in 1928 moved to its current location, the stadium which bears the name of the French aviator who was shot down in combat during the closing weeks of the First World War.
The stadium is a superb one. It covers 8.5 hectares and boasts 20 courts, including the famous Philippe-Chatrier on which the finals are played. There is also a restaurant and bar complex, delightful gardens and a fine museum with a multimedia centre, media library and a selection of both permanent and temporary exhibits. Giant screens broadcasting the matches can be seen from walkways around the stadium, so even if you are lacking tickets for a particular match you can still enjoy it while soaking up the good natured atmosphere at the same time. New for 2015 will be half price admission on the climactic days of June 6th and 7th for those under 20 years old.
You will find plenty of dining opportunities to take advantage of at the stadium, too. The Roland-Garros Gastro restaurant offers traditional French cuisine in a chic and stylish, yet welcoming ambience. If you're just looking for a snack, cold drink or ice cream, then there are plenty of concession stands located throughout the stadium grounds. There's even a small grocery called L'Epicerie on the south esplanade of Court Suzanne Lenglen. The cocktail and lounge bar has plasma screens showing the matches live so you don't have to miss any of the action should you feel like enjoying a drink.
Les Internationaux de France de Tennis, Roland Garros is a very special event that you simply have to experience at least once in your lifetime. We would be delighted to be your hosts while you do.
******
French Open tennis tournament Rolland Garros :
01 47 43 51 11
Subway : Line 9 : Mairie de Montreuil - Pont de Sèvres (stations Michel-Ange Auteuil ou Michel-Ange Molitor)
Line 10 : Gare d'Austerlitz - Boulogne (stations Porte d'Auteuil ou Boulogne Jean-Jaurès)
~oOo~
Picture copyright holder : By Ji-Elle (Own work) [Public domain], via Wikimedia Commons
---
Le Pavillon Bastille, a charming hotel in the heart of Paris Bastille